Plum Village and the Middle East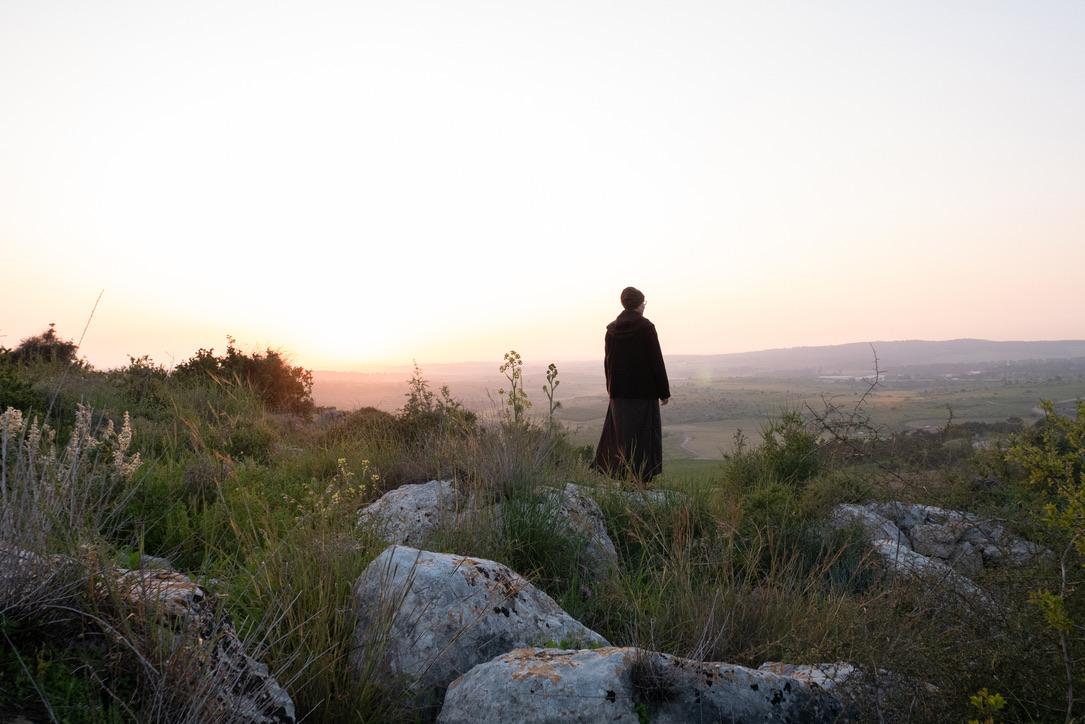 Middle East Program
€20,192
of
€22,000
raised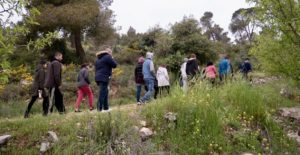 Plum Village is dedicated to creating an environment in which healing, understanding, happiness, and peace can blossom and grow. The brothers and sisters of Plum Village have a particular interest in listening to and sharing mindful practices with the people of the Middle East.
To accomplish this, each year a delegation from Plum Village travels to the Middle East, and each summer Plum Village hosts young persons from that region who attend our Wake Up Retreat.
Visiting the Middle East
During our journey to the Middle East, we usually organise a multiple-day retreat, days of mindfulness in nature, visits with local sanghas, and other events open to the public. Our intention is to listen, learn, and share mindful practices with the people of a region that has endured conflict for more than 70 years. We meet with students, teachers, artists, businessmen, environmentalists, peace workers, children, activists, refugees – indeed, anyone who might benefit from the love, peace, joy and hope instilled by mindfulness practice.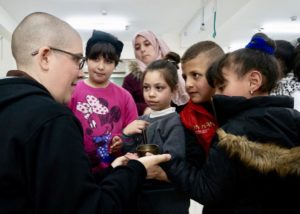 Of her journey to the Middle East in 2019, Sister Mai Lam wrote:
"In our three weeks we learned that we do not have any solutions, nor any advice to give, but that we can listen and show others how to listen, first to their own suffering, second to the suffering of their neighbours, and maybe one day they will understand that their enemy also suffers."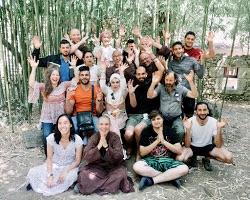 Coming to Plum Village
By bringing young people from the Middle East to the Wake Up Retreat at Plum Village, we strive to nurture a community of mindful listening, peaceful meditation, compassion, and healing. In recent years we have found that these young people are eager to meet together and discover new ways of seeing and dealing with their world. 
One participant in the Wake Up Retreat 2019 wrote to us: 
Plum Village has become a sanctuary, a place of refuge . . . away from politics and religious conflicts.  Plum Village is my second home. I've been blessed to have this opportunity to return to my home and continue my spiritual journey. It has been a life changing experience, an ongoing change that will continue to radiate with love and joy.
Your Help Promoting Peace in the Middle East
Plum Village's work with people from the Middle East is entirely dependent on support from the friends and family of Plum Village, and if these efforts are to continue, more help is needed. In particular, the difficulties faced by young people from the Middle East coming to Plum Village can be overwhelming and expensive; the barriers are both logistical, in the form of visas, and real, in the form of border crossings and border taxes.
Together, both programs – travelling to the Middle East and bringing young people from the region to Plum Village – cost 22 000 € each year. If you would like to support the Plum Village Middle East program, please consider a donation. If you cannot send a donation, please send love and compassion. We send the same to you.
(Pictures by Eva Clifford and Martin Fiori)
If you would like to offer your support in US Dollars, please donate here.