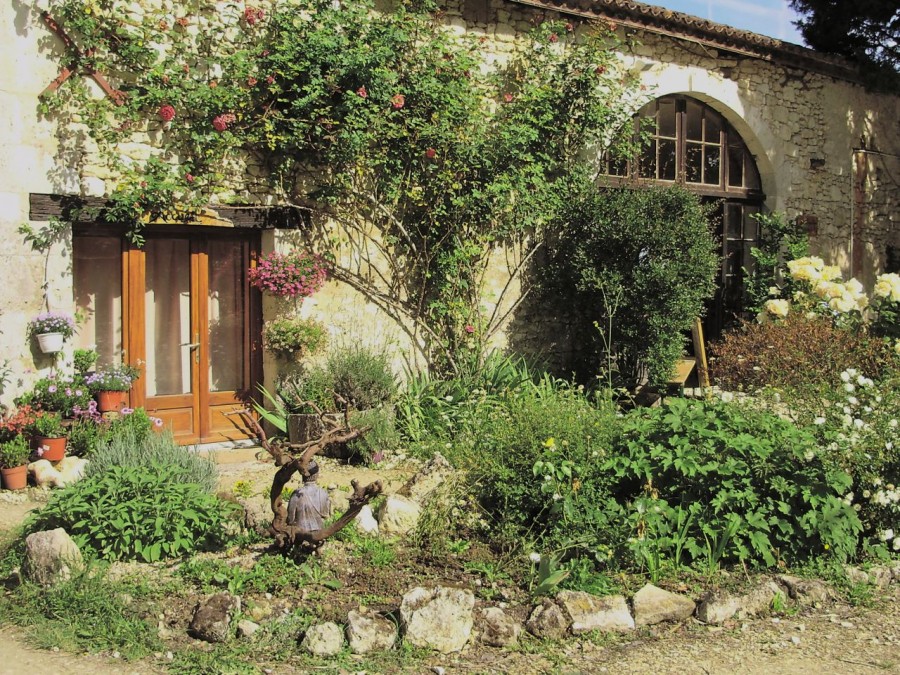 Lower Hamlet
Lower Hamlet is the oldest and most rustic of the Plum Village hamlets, and is in urgent need of renovation to meet current building regulations. Please join us in building a beautiful ecological Lower Hamlet, creating a nourishing environment for the practice, for everyone to enjoy long into the future.
Thanks to the generous support of our long-time Lower Hamlet friends and the wider Plum Village community, work started in November 2013, and we were able to avoid closure.
We are now undertaking the most ecological and comprehensive renovation project so far in Plum Village, having raised 500,000 Euros over the last two years.
It is a great joy for everyone to see the ancient buildings restored and modernized, enhancing their beauty and charm. You can see some recent photos on Plum Village's Facebook page.
We have now begun installing a huge bio-mass heating system, insulation and double glazing, and are renewing our ecological waste water system.
We invite you to participate in helping Lower Hamlet and Plum Village grow, by making a donation towards this exciting project.
In Fall 2014 we began the work on Persimmon Building to upgrade our existing guest accommodation and provide wheelchair accessible bedrooms and bathrooms.
No donation is too small.
Every gift carries your love and support, and sustains this wonderful project.
Please support us by not make your payment for your reservation via our donation system. You will receive an email with our payment instructions for your reservation.